Skip to content
Meet Tiffany, our Sales and Customer Care Manager here at Rohit Communities. As a valued member of the Rohit team, Tiffany leads our teams in helping customers throughout their buying process, as well as after move-in and throughout builder warranty. Learn more about her journey at Rohit Communities and her favourite part about making homeowners feel better about where they live.
Tiffany started at Rohit Communities as an Area Sales Manager. She joined the company in 2008, one of the tougher times in Alberta's economy. The timing ended up being optimal, giving Tiffany the opportunity to learn more about construction and the home building industry. In sales, she found that honesty and working with the needs of our customers truly helped homeowners feel better about where they were going to live. This included budgeting, finding the best layout and plan for their family, and helping them understand the ins and outs of homeownership (including the good, bad and ugly parts too!)
After some time, she transitioned into the Sales Coordinator role to work out of head office. The company was great to accommodate her family life as a single mother. This role was largely based around auditing internal documentation such as purchasing, legal and sales files to streamline structures that were once separated by departments. This translated now into what we at Rohit like to call the "Home Start Conference" where the team walks homeowners through the initial build plan of their new home thus helping them feel more confident about the upcoming build process.
The transition into sales manager came shortly after. Tiffany led the team through some of the strongest selling years in Rohit history. Customer experience is key, and the team now holds a value of striving to be industry best in customer experience and home sales. Her time as sales manager was a pivotal point. This is when the organization began marrying the sales and construction teams to work closely throughout the customer's homebuilding journey. Customers became part of the Rohit Communities family, and this led to a strong sense of community, as well as a growing relationships we carry now between Rohit and our homeowners.
When Tiffany moved into the role of Operations Manager, the position was primarily oriented around controlling costs rather than driving revenue, which was her previous focus as sales manager. This was a difficult transition but presented itself as an opportunity to learn about creating efficiencies in homebuilding. This increase in understanding the efficiencies of the industry lead to a better understanding of how to work with homeowners as they navigate the homebuying, building and ownership journey. Management recognizes Tiffany for her ability to bring teams together. As teams work together at a higher level, there is an increase in morale and cohesiveness that transitions into a better product and experience for the homeowner.
Tiffany then transitioned into the Customer Care Manager role where her focus was truly about making the homeownership experience better for the customer. This was done so by working to streamline certain processes throughout the home buying journey. For instance, documentation was made easier to read for homeowners by removing industry jargon and being transparent about processes. In this role she oversees our warranty function, and her goal has always been to make things easier to navigate when moving into and owning a new home. This includes thorough documentation and a monthly meeting with future homeowners to explain the transition into being a homeowner with the Rohit Communities family. This is what Rohit now calls our "Homeowner Orientation!"
Warranty within the industry has set standards. But Tiffany has taken this to a new level by adding in a strong sense of Integrity. This is a sense of when to do the right thing and go beyond set industry standards to help homeowners. Having integrity in all aspects of your work is a choice to help homeowners feel better about where they live. "A company is only as strong as their integrity and moral compass, and it's important to do what is right for the customer and right by our team," says Tiffany.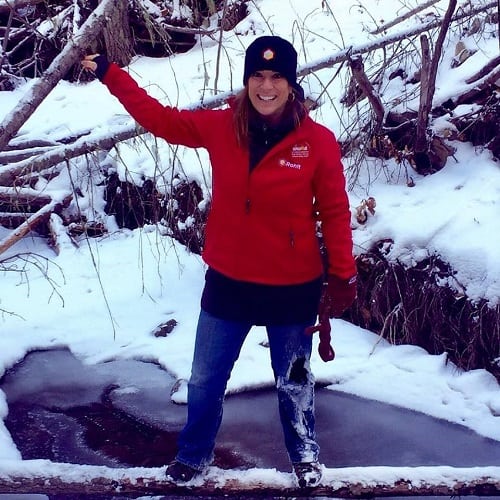 We understand that when working with homeowners to buy a home – technology has gained an ever-growing presence in the home buying journey. The future of technology in our industry wil help streamline processes both internal to the company as well as for our homeowners. However, we want to ensure that the personal connection remains – that there is a relationship between the homeowner and Rohit team throughout the customer experience.
Now working as Rohit's Sales and Customer Care Manager, she's back in sales which is an area she is highly passionate about. She is consistently working with and encouraging the teams around her to continually enhance the customer experience throughout the whole homebuying and home ownership journey.
"At the end of the day we all need a haven, a home that washes away the stresses of the day and that we are proud have our friends and family gather in. That is what makes it different to be a part of Rohit Communities. Integrity – Doing the Right Thing. After 11 years with Rohit Communities, I am proud that I have contributed immensely to the growth of the organization, to creating opportunities in every department, mentoring every team member. I have been supported with the needs of my family but also gained such an amazing work family."